About Us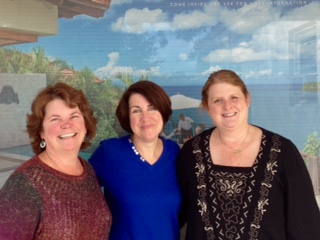 In 1985 Barbara French left her travel agent position with another company and opened French's Worldwide Travel in Newington. Barbara dreamed of a small full service agency that focused on customer service and leisure vacation travel. In 1985, when most travel agencies focused on corporate travel, Barbara had the foresight to know that she wanted to specialize in planning memorable vacations and honeymoons.
Many things have changed since 1985, like 80's hair, legwarmers, and Parachute Pants. French's Travel remains in the same location with the same high standards. Barbara has since retired and her daughter Valeri French has taken the reins with a team of agents that all have at least 15 years of travel experience.
French's Travel has a great team of agents, and each specializes in different destinations. We work hard to put together the best deals with the best accommodations for our clients with no surprises. We offer personal service that most large agencies are unable to provide. Our knowledge and continuous training truly sets us apart from other agencies.
Our agents have traveled worldwide to find out why each unique destination fits our clients' needs. We've traveled on all the major cruise lines and very knowledgeable about itineraries, deck plans and cabin layouts. We've been to all the Sandals and Beaches Resorts and have great relationships with the General Managers at each resort. We believe that everyone should be able to experience their dream vacation and we help each client to find theirs.
If you have a question, French's Travel will have the answer or will know where to find it. Ask us your questions and we'll ask you ours- together we'll find your destination and plan an amazing travel experience. Instead of traveling on an average vacation, we can transform your trip into an unforgettable event.
French's Worldwide Travel takes pride in its prompt, courteous, professional service. We have the confidence that comes from experience, and we can exceed your travel expectations. Stop in our Newington location, or call us today.
Office Hours
Monday-Friday 9:00 AM to 6:00 PM, Evenings & Weekends by Appointment
Telephone (860) 666-4625

E-mail
French's Worldwide Travel
50 Market Square
Newington, CT 06111